Low Moisture Castor Oil
Ambuja Solvex- castor oil derivatives manufacturer in India- offers an excellent quality of low moisture castor oil which is a brilliantly clear, water-white liquid. Low moisture castor oil is also known as 'Dry castor oil' which is attained after removing the moisture from the castor oil with assured optimum effectiveness.
Low moisture castor oil is produced by following a rigorous process at Ambuja Solvex so that our customers receive a product of excellent quality for wider applications. These applications primarily include those that require minimum moisture like adhesives, inks, urethane coatings, and many industrial applications. The following castor oil derivative comes with an added advantage of longer shelf life, meticulous pH value and it meets the international quality standards. Similarly, our other range of castor oil derivatives is also produced keeping quality and customer satisfaction as the prime focus.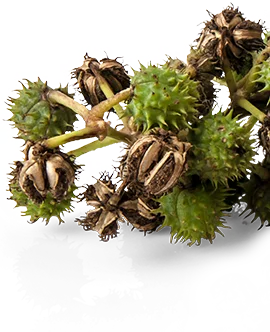 More Useful Applications
Adhesives, Sealants
Inks
Urethane Coatings
Lubricants
Chemical Intermediates
Food Chemicals – Acidulants, Emulsifiers
Cosmetics
Great solubility in esters, ethers, ketones, aromatic hydrocarbons