Deodorized Castor Oil
The quality of unrefined castor oil derivatives degrades rapidly due to the presence of impurities. The process of deodorization helps in deriving castor oil in its ideal form for various significant industrial applications.
Deodorized castor oil is obtained after treating it with a vacuum-steam distillation process that removes the volatile components. These volatile components ascend faint odours, unpleasant flavours, displeasing colours, etc. Deodorized castor oil proves to be an excellent drying agent for its applications. Deodorized castor oil is derived through different processes for different applications. For instance, pharmaceutical grade castor oil is deodorized at low temperatures and for certain applications, it is deodorized at high temperatures to remove the odour that is likely to be caused by ketones, aldehydes, triterpene alcohol components, fatty acids, and sterols.
We have come a long way as a castor oil manufacturer in India but our focus on producing quality castor oil products or castor oil derivatives has only intensified.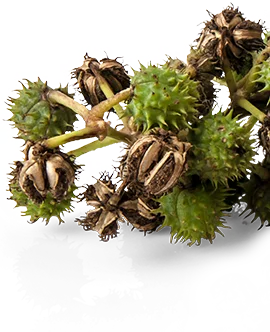 More Useful Applications
Pharmaceutical
Printing Inks
Paints
Varnishes
Linoleum
Oil Cloth Manufacturing
Hard Finish Coating