Castor Wax MP 70
Castor Wax MP 70 or hydrogenated castor oil (HCO) is a derivative of castor beans (Ricinus communis), which is typically present in the form of a liquid at room temperature. Castor Wax Flakes is a vegetable wax that comes in a white flake form. Castor Wax is used in a variety of cosmetic and industrial applications. It can be used as a thickening agent for lotions and creams and other wide range of cosmetic products. Ambuja Solvex is one of the best and the largest castor oil wax manufacturers in India. We produce quality castor wax that has high stability, workability, water-resistance and high drop point.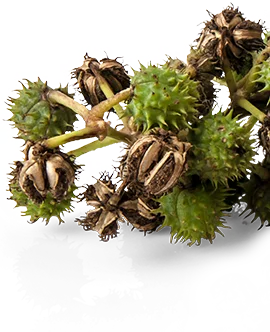 More Useful Applications
Used in polishes, oil paints, and electrical capacitors
Used in lubricants, carbon paper, coatings, greases, etc.
As a thickening agent for lotions and creams
Cosmetic applications- body care, eye makeup, lip balms, etc.