Methyl Ester of Castor Oil
Methyl Easter of Castor Oil
Methyl Ricinoleate is a clear, viscous fluid that is used as a surfactant, cutting fluid additive, lubricant, and plasticizer. It is a plasticizer for cellulosic resins, polyvinyl acetate, and polystyrene. Methyl Esters are added in castor oil for the production of heptaldehyde and methyl undecenoate for flavours and perfumes in the cosmetics and pharmaceutical industries. In addition, Methyl Easters are widely used as a direct lubricant, surface wetting agent and emulsification agent after making some changes. Methyl Ricinoleate also is known as Methyl Ester of Castor oil is used for manufacturing spray oils, cutting oils and soluble oils.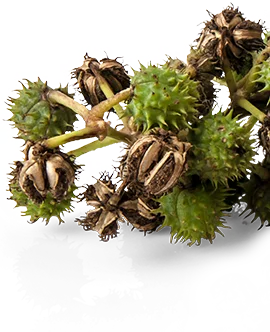 More Useful Applications
Cosmetics
Personal care products
Pharmaceutical products
Lubricant
Spray oils
Soluble Oils
It is a low-temperature plasticizer for rubber polymer.
It functions as a lubricant plasticizer for phenolic moulding compounds and as a plasticizer for epoxy resin systems.
Plasticizer for nitrocellulose lacquers.
Excellent secondary plasticizer, Lubricant and processing for vinyl resins. Recommended for low viscosity and non-extrusion in PVC plastisols.
Grinding medium for pigment dispersions.