Ambuchem (Glyceryl Hydroxystearate)
Ambhuchem GMHS (Glycerol Hydroxystearate) Ester is off-white, low-odour waxy solid hydrogenated castor oil with superior tenderness, moisturization, and non-comedogenic properties. It is used primarily as an auxiliary emulsifier in formulations of personal care and beauty products as it gives a non-oily and non-greasy feel. It has an HLB of 3.4. Its approach of waxlike property and emulsion stability is of that beeswax with its healing and soothing qualities for skincare naturally.
Ambhuchem GMHS (GLYCEROL HYDROXYSTEARATE) possesses fine emollient properties and improves the dispersibility of colourants, bodying, thickening and formulation of active principles. Imparts high resistance to rancidity and is recommended as essential emulsification. Ambuchem has a wide range of advantages like it Improves bodying properties of the formulation, improves emulsion stability over a wide pH range, enhances solubility in silicone fluids, and many more.
As the leading castor oil derivative manufacturer, we keep a close check at every point of the manufacturing chain to provide the best quality castor oil products to our customers.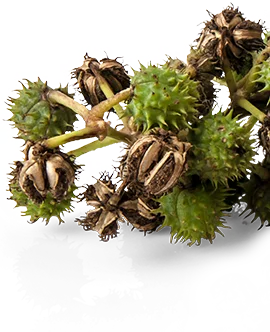 More Useful Applications
Used in formulating the following:
Face creams, lotions, night creams, vanishing creams
Antiperspirant sticks and roll-ons
Shampoos, rinses and conditioners
Hand and body lotions
Lipsticks and gloss
Suntan preparations
Herbal creams and lotions