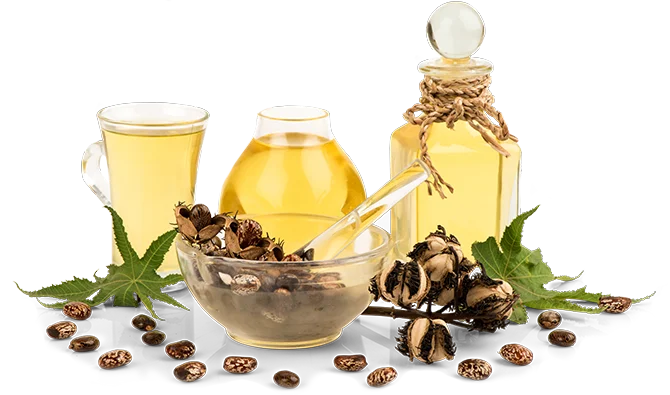 Delivering Only Excellence as the Leading Castor Oil Manufacturer
Ambuja Solvex Pvt. Ltd. is an integral part of the Ambuja Group. Leading with excellence for more than 5 decades, Ambuja Group has marked its strong presence in Stainless Steel, Dyestuffs, Intermediates, Speciality Chemicals, and Green Power Generation fields. Ambuja Solvex Pvt. Ltd. was incorporated in 2004 with an aim to deliver the best quality castor oil products and castor oil derivatives to various industries on a global level.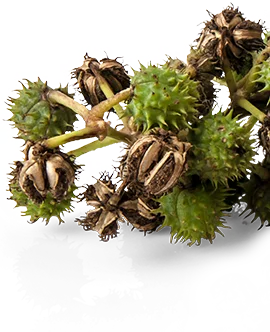 To Care and Build
Long Term Relationships
Our Vision
As one of the leading castor oil companies, we firmly believe our customers are the key stakeholders in our business. Our sole motive is to multiply the faith and trust our customers have put in us, by providing them first-class castor oil products as per their unique demands.
Know More
Where Perfection and Dedication Meets
Our Infrastructure
To cater to the needs of customers and bring a transformation in the industries demanded a gigantic infrastructure. Ambuja Solvex Pvt. Ltd. has a sprawling 50,000 square yards land area with 20,000 square yards built-up area, where our team dedicatedly works towards accomplishing unparalleled perfection.
Know More
Glimpses of a Glorious History Our Journey
These milestones are a reflection of our commitment to this remarkable journey of being a prominent castor oil manufacturer. Our tireless efforts and zeal to provide the best quality castor oil product & castor oil derivatives have been possible through these memorable milestones.
2004
Commencement of Ambuja Solvex Pvt. Ltd.
2004
Installed
Mechanically Hydraulic Cold Pressing Facility
Screw Press Crushing Facility
5 MT Capacity Refining (bleaching) Facility
2007
Accredited with FDA Certification
2008
ISO-9001:2008 & ISO-14001:2004 Certified by TÜV Rheinland.
Started
Ambrol Crown (Deodorized Castor Oil) & Ambrol Crown PG
2009

Accredited with Kosher Certification
Installed
1 MT Capacity Hydrogenation Facility
1 MT Capacity Sulphonation Facility
Started
Ambrosol Wax MP-70 & Ambrosol Wax MP-80
Ambuchem GMHS (Glycerol Mono Hydroxy Stearate)
2010
Started
Hydrogenated Castor Oil (HCO)
Castor Oil (W.W. Grade)
Sulphonated Castor Oil
Ambuchem CR (Cetyl Ricinoleate)
2011
Installed
10 MT Capacity Hydrogenation Facility Installed
10 MT Capacity Moisture-free Facility for 100 ppm Moisture Content
Started
Moisture Free Castor Oil (100 ppm)
Ambrosol THS (Tri Hydroxy Stearin)
2012
ISO-9001:2008 & ISO-14001:2004 Certified by ISOQAR
Started
Ambulatum (A Natural castor-based alternative to Petrolatum)
Castor Oil Pale Pressed Low Moisture
Blown Castor Oil
2013
Started
ABCO (Ambrol Black Castor Oil)
Castor Oil Soap
2016
ISO-9001:2015 & ISO-14001:2015 Certified by ISOQAR
Installed New facility for 50 ppm Moisture Content
2017
Started
Zinc Ricinoleate
Poly Ricinoleic Acid
2018
State GMP Certified
Started
Hydrogenated Castor Oil (HCO) Pharmaceutical (Low Nickel)
2019
Started RESIN-AMB-500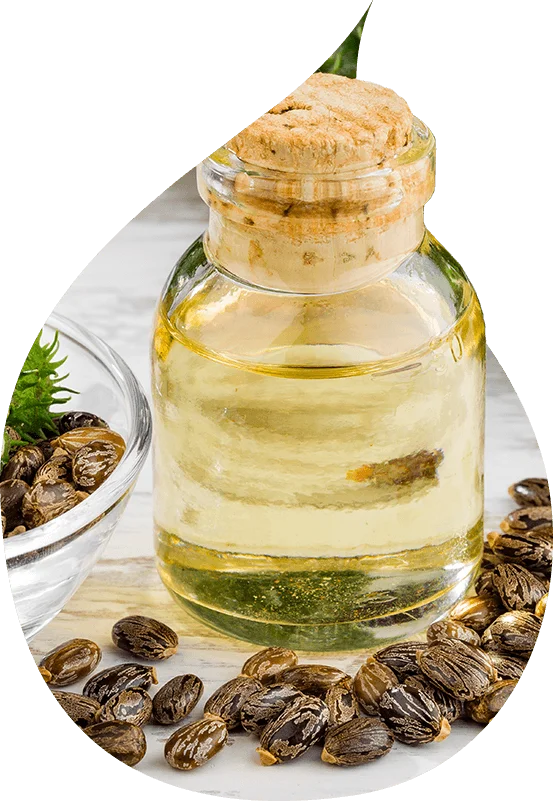 Striving for Utmost Quality at Every Step
Quality Measures
Focussing on delivering quality products is the essence of Ambuja Solvex Pvt. Ltd. Being among the prominent castor oil manufacturers in India, we are committed to understand and meet the customer's demand and exceed their expectations.
We care for our customers and look to offer the best experience to them. Therefore, we adhere to strict quality measures and closely monitor the entire production and manufacturing chain of castor oil products and castor oil derivatives. Our team is trained in such a way that they ensure production of superior quality is never comprised.